Ted Rau from sociocracyforall.org interviews Christiane Seuhs-Schoeller from evolutionatwork.org. This article is a copy of a webpage
Editor's Note: I have some training in Language of Spaces and I regard it as one of the very most useful self-management processes ever developed. Read more about it here. So I recommend you catch this webinar on July 12. ~Lia Aurami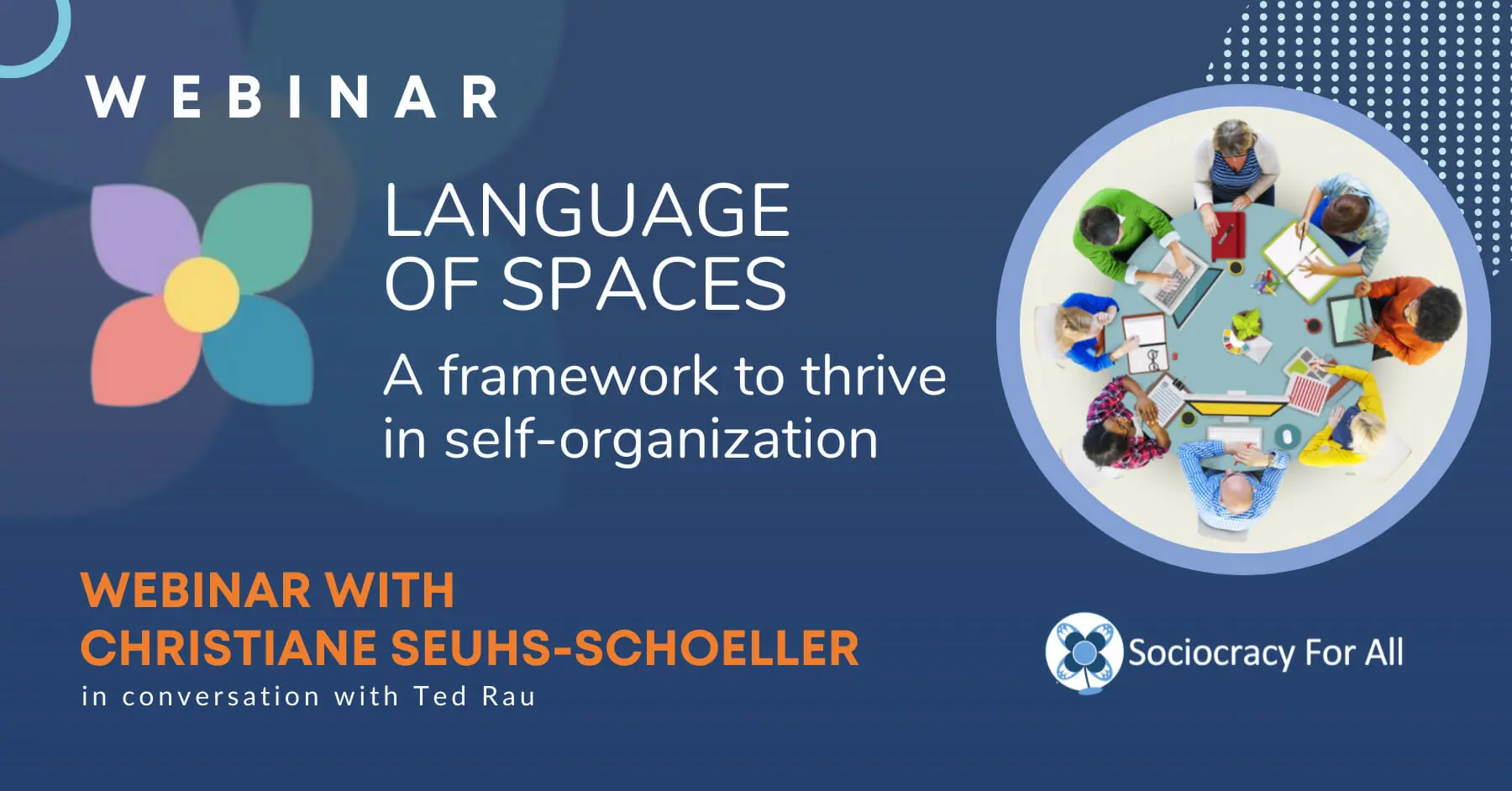 This Webinar will give you a first impression of the principles and practices of the Language of SpacesTM framework (LoS) and how it can support you on your personal journey with self-organization.
LoS is the only framework that has been developed out of the actual practical experience of self-organization. Over the past 10 years it has supported hundreds of people in better understanding and handling the deep personal transformation this shift really means.
What is Language of Spaces?
Language of Spaces is a holistic framework, developed over more than a decade of practical experience, that equips people with the capacities needed to thrive within a self-organized context.
The framework fosters presence and self-awareness, deepens intra- and inter-personal problem-solving capacities, and uncovers pathways to processing challenges from both personal and organizational perspectives. The capacities supported by Language of Spaces are foundational for evolutionary development.
Why is Language of Spaces essential?
Language of Spaces addresses the fact that both people (the social system) and organizations (the system of structures and processes) need to make the transformational shift together, though each with very different focuses and practices. It helps people navigate self-organization by enabling the context of the organization and the context of the people to travel differentiated (not separated!), yet in balance.
The goal within self-organization is to reach symbiosis, where the people and the organization thrive within a mutually beneficial relationship. Language of Spaces is the framework that guides you there.
Who will benefit from the workshop?
Anyone curious, interested in, or already on the journey into self-organization
Coaches or consultants working with self-organizing entities or entities on the way to self-organization
Entrepreneurs, CEOs and founders curious about exploring self-organization or shifting current entities into self-organization
About the speaker
Christiane Seuhs-Schoeller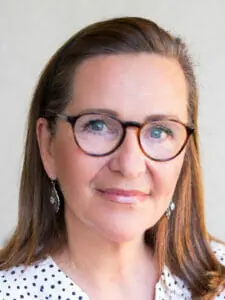 Always driven by pioneering the new, Christiane has been an entrepreneur for almost 30 years and an international Business Consultant and Coach for over 2 decades. For more than a decade she has specialized in self-organization. Learning from the experience of what it means to make such a fundamental shift, both for organizations and for people, Christiane began to develop the Language of Spaces framework (LoS) to offer support for this transformational journey. As co-founder and partner of Evolution at Work she speaks at international conferences and delivers LoS consulting, training, and coaching in Europe, USA, Asia, and Afrika.
Tickets/Zoom Access
Free or $15.00
Register using the link at the bottom of this page https://www.sociocracyforall.org/event/sociocracy-and-language-of-spaces/
This webinar will take place in SoFA's Venus Zoom room.
Event time
The event will be on Tuesday, July 12th, 2022 15:00-16:15 UTC.  08:00-09:15 Pacific time