By Lia Aurami for Enlivening Edge Magazine
This Editorial is based on the topic for the June Third-Thursday EE Community Conversation. For those inventing next-stage organizations, solstice is a natural time to pause, reflect, and pay attention to what we want to create.
Whether you've just experienced summer solstice or winter solstice, this is a special "half-way" time of year conducive to reflecting on where you/we have been and where we're going. Various Northern Hemisphere countries close down for the summer. We're all slowing down, whether due to vacation time or due to the colder temperatures that naturally prompt a more inward focus.
In the context of the world's shared challenges, perhaps the best focus for this time is captured by philosopher Erich Fromm's observation that "The best way to predict the future is to invent it." For this Solstice contemplation, we can combine that with the recent EE Magazine Editorial's metaphor of Are You Living Under, On, or As a Bridge to the Future?
Focusing on and creating either a shift or a flow among past, present, and future might be the best way to provide ourselves a resilient strength on which to stand and with which to build the rest of our 2022.
In Third Thursday Community Conversations we explore together two questions, one more introspectively oriented and a second more externally oriented as it relates to our working or professional experience. I offer those from June for you here, if you would like to "live in the inquiry" over the next couple of months, and see what insights arise for you as you do.
The first, more inwardly-focused question to contemplate is:
What are you paying attention to now in this shifting-directions season? That means what are you planning, building, or creating, what questions are you pondering, what directions are you shifting from and into? Which of these could provide you as a person with a bridge to walk over/on through the rest of 2022, personally?
The second question, more outwardly focused on work context, is:
How are you using these summer/winter months to gather more strength to carry on, to build the rest of the year with, to enable audacious changes, to create a new normal, to create a bridge to where you want to be at the end of the year, in your work life? What questions would you need to ask to enable you to use this time in these ways?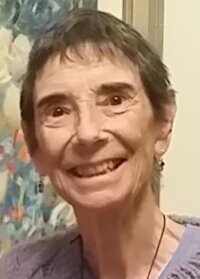 Lia Aurami: Within Enlivening Edge, I energize a variety of roles to express my sacred life mission: to amplify our human capacity for living, working, and relating within shared higher consciousness.
That optimizes the chances of success of transformative changes, by operationalizing collective and spiritual intelligence to help organizations be efficient and effective. I delight in creating and amplifying synergistic connections toward all that! 
Featured Image by Alexas_Fotos from Pixabay