By Michelle and originally published on The Fertile Unknown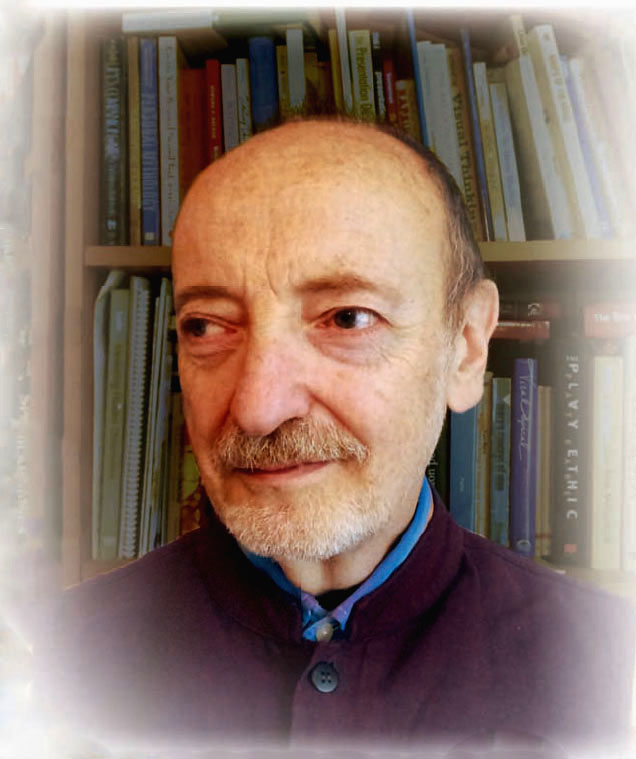 Interview #22 in our Creativity in Business Thought Leader Series is with George Pór, co-founder of CommunityIntelligence Ltd, a London-based transformation agency, the hub of an international network of consultants collaborating on larger projects.
George is a pioneer of using social media for developing such strategic organizational capabilities as collaborative work and learning. His specialty is advising leaders about communities of practice as untapped engines of value creation. He brought the concept of "communities of practice" to the European Commission and guided a 3-year project to develop such communities.
George's clients have included Canadian Imperial Bank of Commerce, Copenhagen Institute for the Future, Electric Power Research Institute, European Foundation for Management Development, European Investment Bank, Ford Motor Co., Greenpeace, Intel, H-P, Procter & Gamble, Siemens, Swedish Organizational Learning Association, Unilever, UNDP, and World Wildlife Foundation among others.
George held Senior Research Fellow position at INSEAD, and Research Fellowship at London School of Economics. Currently, he serves as Research Fellow at the University of Amsterdam Business School, and on the Editorial Board of the Journal of Knowledge Management. You can learn more about George's pioneering work at http://www.community-intelligence.com and his mentoring at http://www.community-intelligence.com/node/182
Q: How does your work relate to creativity?
Pór: My work includes the development of organizational capabilities for generating community-enabled business results. The work may take various forms from executive seminars on "communities of practice" strategy, to training of community hosts, recommending and architecting the virtual environment, and creating client-specific evaluation framework and metrics.
Another dimension of what we do at CommunityIntelligence in addition to unleashing collective creativity is executive seminars and briefings about the strategic uses of social media. Typical topics include building and working with online customer communities, the essence of which can be summed up with 6 words: Learn – Listen – Participate – Engage – Measure – Improve. In that area, we do strategy development, community design, social media audit, and collective creativity facilitation.
Q: What do you see as the New Paradigm of Work?
Pór: For the first time in history, work has a chance to become passion manifest in mutually supportive, value-creating relationships among associated free agents. This happens when people organize themselves to accomplish something together that they care about. The new paradigm of work requires balancing the precision of coordination needed to deliver on time/budget with the rank-and-file initiatives and self-organization that is a potent source of creativity.
Q: What do you see the role of creativity in that paradigm?
Pór: Creativity IS the new paradigm. Of course, creativity is not new but what makes the paradigm new is that, this time around, socially recognized and rewarded creativity is not the privilege of the few. In fact, if you look at the big sweeps of history, you can notice, when an epoch got eclipsed by the emergent next, it happened because the new way of organizing work succeeded to liberate more creativity from more people than its predecessor.
That was the secret of the industrial society's triumph over the feudal system. Today, we are witnessing an upshift in social creativity, which is even more momentous. Never before had 2 billion people access to the means of creating value by expressing themselves through an ever widening array of tools for tweets, blogs, wikis, and videos.
The new tools are enabling and invigorating the emergence of new work systems inside and outside traditional organizations. Those systems are based on mutuality, partnership, and the quadruple bottom line reporting (economic health, co-workers' well-being, environmental impact, and social equity) that is gaining momentum.
Q: What attitudes and actions do you see as essential for effectively navigating the new work paradigm?
Pór: They are similar to those qualities that help navigating ships on turbulent waters in any era of transition: mindfulness, hunger to learn, integrity, courage, and community with all on the ship. The last one is particularly important because cooperation trumps selfishness not only in the big game of evolution but also because in the game of business, collaborative advantage is the new competitive advantage.
What I'd add to that is the importance of having a Personal Advisory Board (PAB). That's because there are things that we don't know that we don't know, and they can kill us. A PAB  is a handpicked circle of wise women and men, who carry your highest potential in their heart. When you need the depth of multiple vantage points call your Board.
Q: What is one approach that people could start applying today to bring more creativity into their work or their business organization?

Pór: One practice I developed, inspired by the work of Otto Scharmer and Francisco Varela, is called "Attention Training with Focus." It works well for those who find themselves in need of creating a radically new approach to a wicked problem because the others didn't work; or those in need of re-inventing themselves to match their changing life or work conditions.
Attention Training with Focus is comprised of the following 5 simple stages. Practice it when you have 20 minutes free of distractions. A relaxed but alert body posture is also recommended. You can do it with eyes open or closed, whichever is more comfortable.
1. Suspend your inner chatter. Pause the continual flow of thoughts, images, and feelings. When you shake off already-formed concepts, you'll be able to create the opening needed for something new to emerge. Observe your breath – breathing in and out without judging or evaluating it. Don't be hard on yourself – 3-5 minutes is a good start.
2. Redirect your attention from external things, or thoughts, to its source. In other words, pay attention to attention itself. When the source become the focus, a subtle but powerful shift occurs that enhances your moment-to-moment awareness in the moment. In that split second you see your world anew – from a perspective of the whole. When that happens, just relax into it. This opens to more creative potential.
3. Let go of controlling the result of the exercise. If impatience appears, look at it, then let it go. Even if you think you already got a solution, don't accept it just yet. This is a time for letting go of any preferred future state of the issue or goal you're dealing with, temporarily giving it up to the unconscious mind.
4. Hold space for new possibilities to emerge without you pushing them. In that "holding space," articulate a simple question that is at the heart of your situation. Put it in the focus of your attention but instead of looking for answers, walk around it, and consider it under various angles, in all the contexts in which it has meaning for you.
5. Listen for an answer to what arises from that unhurried space – a space of possibility uncontrolled by your previous attitudes and opinions. First it may appear as a felt sense, for which you don't yet have words. Don't force words into it; instead sense its quality and let words come from it. This gives an opportunity for a new and surprising solution to your problem, challenge or situation.
Q: Finally, what is Creative Leadership to you?
Pór: Liberating the creative urge present in others. The creative leader does that by creating open spaces in closed systems and minds – spaces where people can experiment, evolve, and prototype the future.
The creative leader is also a "healer" of the system in crisis, be it a Learning & Development department of a business or a whole multinational corporation. Living systems tend to be self-healing if the feedback loops with and among its parts are alive. All the leader has to do is creating the conditions for a truly participatory culture, where the collective intelligence and wisdom of the whole can freely manifest and benefit all parts.
Republished with permission.
Featured Image/graphic link added by Enlivening Edge Magazine.