By Lia Aurami for Enlivening Edge Magazine
Maybe you've noticed from the themes of recent Editorials, Enlivening Edge is not about rescuing, preventing disasters, fixing what's dysfunctional, surviving, or avoiding extinction. We are not motivated to fight against something or to eliminate what we don't want.
For those so motivated, it is theirs to do, as their contribution to their vision of a better world. What is ours to do, and what motivates us to act, is building, growing, enlivening, creating, what we do want.
Thus the emphasis on resilience rather than on resistance or avoidance. Thus our emphasis on optimism rather than disengagement.
Further, the "edge" we are enlivening is very full of others doing what we are doing. For us, building is co-building; creating is co-creating. That is what gets us up in the morning and keeps us energized as we work. It's the myriad of relationships that are connected with every little thing we do.
In fact, as you can see from our (relatively) new statement of Enlivening Edge's Evolutionary Purpose, what we are about is connecting up the innovators, builders, creators, so they can have greater positive effect through working together.
Catalyzing relationships among innovators who are accelerating the evolution of organizations and social systems for human and environmental thriving
We catalyze such relationships knowing we are pushing the snowball of societal reinvention off the top of the hill, knowing it will totally naturally gather size and speed as the people involved move naturally toward deeper and wider relationships.
We catalyze such relationships by hosting spaces for people like us, intent on building and creating a better new world, one organization, one system, one innovation at a time. In these spaces they can discover each other, get to know one another, and thus inevitably begin to learn from each other and form collaborations.
We started in 2015 with Enlivening Edge Magazine, where authors and readers can discover and begin learning from one another, discovering helpful information, and inspiring one another. Our library of articles is nearing 1300, from hundreds of authors. We also started with our Facebook Group, attracting like-minded, like-hearted innovators of the next stage of consciousness in organizations to exchange news and information.
In 2017, we began to host realtime, face-to-face talking space, Enlivening Edge Community Conversations. People quickly feel a sense of belonging, inspiration, and support as they learn about each other and have deeply meaningful conversations. In our October Third Thursday video conversation, we dove deeply together, exploring nuances and effects of optimism in our personal and work lives.
Now Enlivening Edge is setting up another kind of space to catalyze another kind of connectivity, with the help of some hardy, adventurous Pioneers from around the world. If you would like to be notified when the space opens to the second wave of early settlers, learn more here.
Meanwhile we support you to check on what sort of motivations most enliven you, pointing to what's yours to do. We trust that everyone motivated toward a better world is part of a bigger picture related to humanity itself, a picture that is forming via many visible and invisible influences. And how might our spaces on the Enlivening Edge of momentum into that world, serve what you are contributing?
Leave a comment below: What is calling and motivating you? What is yours to do? And whom are you doing it with?
Thanks to Dr. William Varey, and to the field of Apithology which inspired this Editorial. "Those who are called to this field are uniquely different. Their aims are not finding solutions to problems, but the actuation of generative potentials. Their concerns are not the remediation of deficiencies, but the enablement of humanity capacities."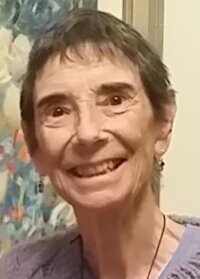 Lia Aurami: Within Enlivening Edge, I energize a variety of roles to express my sacred life mission: to amplify our human capacity for living, working, and relating within shared higher consciousness.
That optimizes the chances of success of transformative changes, by operationalizing collective and spiritual intelligence to help organizations be efficient and effective. I delight in creating and amplifying synergistic connections toward all that!