By Julia Markish for Enlivening Edge Magazine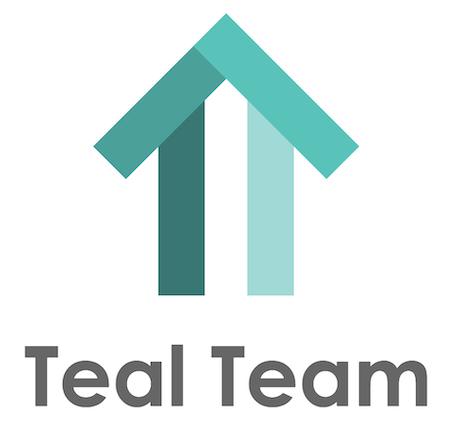 The Teal Team idea sprouted over a couple of overpriced lattes at the Four Barrel Coffee Shop on Valencia Street in San Francisco. But its seed was sown several months prior, when—after I'd stalked him on LinkedIn based on a Fortune article he'd written—writer and Great Place to Work content director Ed Frauenheim invited me to meet for a coffee at his offices downtown.
During that meeting, we bonded over our exasperation with the way most organizations are run (where was the humanity? the humility? the love?), and our desire to see people truly thrive in their work. He recommended a book to me that day that has changed both our trajectories: Reinventing Organizations, by Fredric Laloux.
A Team of Two, to Start
A short time later, Ed and I found ourselves huddled over our first of many Four Barrel lattes, intensely discussing the merits of Teal organizations—the main topic of Laloux's treatise. We both felt like we were discovering something of immense importance, feeling the way Thomas Edison must have felt when he was getting close to nailing down the light bulb. This was, after all, the next level of organizational consciousness we were talking about. And according to Laloux, we were almost there—the filament was placed, and now it was just a question of running electricity through it.
We started meeting up regularly, talking about the Teal aspects of organizations we've seen, and how we could bring more of that mindset into the companies we were working with and for. At that point we were both working at professional services organizations whose clients were HR teams. Who else was thinking this way? Who was ready for the Teal revolution?
That's when Ed asked if I'd be open to inviting another like-minded Teal enthusiast to one of our coffees. And then another. And then I also thought of a couple people, and soon we were six, meeting in my living room. Then eight, with a hybrid living room / zoom approach.
Beginning in the summer of 2018, we met every two weeks and talked Teal. But more importantly, we were Teal. We would start each meeting with a check-in that allowed each of us to bring whatever aspects of our lives we felt were pertinent into the group—pillar number one, wholism. We took turns leading the meetings and volunteering to participate in whatever ways we felt were additive: one person might present on a project they were working on; another might invite a guest that was doing interesting work; another might bring in a "Teal in the wild" example to discuss — pillar two, self-management.
The group quickly took on a life of its own. We created a charter that reflected ideas and desires from each member. Together, we decided that our vision was "to discover how to achieve the next level of human consciousness in individuals, organizations and society," and our purpose was "to create a community of theory, practice, and support". Our meetings took on a form and a function to support that purpose: we would educate each other and invite guests to help educate us on various aspects of Teal (theory), we would bring our individual projects and work to the group for input and workshopping (practice), and we would buttress and coach each other when we needed it (support).
The support piece has been the most surprising and, in some ways, the most important. There have been too many times to count when one member's check-in turned into another asking if they'd like some coaching from the group, and that topic would be added to the day's agenda. We have coached and advised each other through job changes, negotiations, difficult family decisions, and more. I'm proud to say that more than a few of those conversations ended in one or more of us wiping tear streaks from our cheeks, myself very much included.
At one point, early in the pandemic, one of the team suggested we draw a card from a Tarot deck she owned. It was doubtless in response to one person's check-in or an ensuing conversation, but it ended up helping all of us make some sense of the trauma we each were dealing with. It proved to be a great lifter of spirits that day, but also a new practice we intermittently adopted thereafter. Indeed, we've returned to this ritual over time to tap into the spiritual sides of our (whole) selves—sides that some of us rarely visit, especially in a career context, but for this reminder.
It's not always serious and somber, though—in fact, more often than not, we're cracking jokes and being silly. We routinely laugh so hard that my cheeks hurt. One meeting, someone mentioned a swear word they knew in another language, and during that day's checkout, everyone chimed in, resulting in a panoply of profanity from across the globe.
Teamwork in Teal
Purposely and playfully, we have tried to practice what we believe. When someone had an idea for a direction or a project, its merit was based purely on whether there was energy behind a follow-through for it. We tested, checked in with ourselves, learned, and moved forward. The team itself morphed over time, picking up a couple of new members here, saying goodbye to a couple there. We somehow always managed to stay at around eight or nine at a given time. Coincidentally, that's how many boxes fit perfectly into a zoom window.
Soon, we began to wonder what it would look like to try to bring Teal ideas to more people. In the spring of 2019, we connected with Lingo Live, a company whose mission is to democratize communication, and co-hosted an evening event where a collection of Teal Team members presented on the concepts of Teal. We spent way more hours preparing for it than we'd anticipated, but in the end it all felt right: the topic, the audience, the interactions—we were blown away by how energizing it all was. After the event, we got dinner at Uno Dos Tacos as a team and beamed at each other. Our purpose was evolving.
After the Lingo Live event, a consultant who had been in the audience got in touch. He offered to introduce us to a company that was doing corporate tours of Silicon Valley, and might be interested in having a Teal"stop" in their itineraries. We were simultaneously excited and daunted. We needed a website! We needed a curriculum! We needed an offering! In the end, Ed and I converted our original Lingo Live presentation into a seminar, and led a handful of events for professionals visiting from overseas.
We ended up doing only three of these presentations, but our penchant for leading discussions, sparking new thoughts, and giving folks a taste for Teal had been solidified. Our small team of enthusiasts started moving more and more in the direction of outward communication. We went in this direction in fits and starts. Often, the projects we were drawn to and the ideas we got excited about didn't get the follow-through they needed because of our day jobs—we just didn't have the bandwidth or energy to go all the way.
An Evolving Team
But then the pandemic hit, and we got a new wind. We brought people together in Distanced Discussions; we collaborated with Rajiv Mehta, founder of the Atlas of Care, in a joint working group; we participated in a thought leadership circle with folks from Bennington College; we put on more webinars as individuals that were Teal-centric. We explored a lot of paths that we didn't end up going down. And we are still exploring some paths that look promising, like linking up with the organizers of Teal Around the World.
Through this all, we recognized that we needed to restate our purpose, as it had—true to the third pillar of Teal organizations—evolved over time. Over the course of a handful of our biweekly sessions in late 2020, we arrived at a new understanding of what we are doing: we are creating and encouraging a community around Teal.
Our most immediate community was the Teal Team; but we had a broader community to engage with as well. So in addition to our smaller "campfires" that the team gathered "around" every two weeks, we agreed that we would also curate "bonfires" every quarter, thereby serving that broader community as well. We're organizing these bonfires in partnership with the Teal Around the World folks, so that they serve as the quarterly Global Teal Meet-ups for the Americas.
We also created a new set of values, the five Cs:
Community: whatever any of us has going on, we're here to celebrate, support, listen and help
Collaboration: we work together
Curiosity: we learn about and introduce people to a particular take on the future of organizations
Coaching: we advise each other, individuals and organizations on the future of organizations
Campfire: we won't burn bright unless every one of us plays a role in lighting the fire
It's been a couple of quarters since we renewed our definition of and commitment to the Teal Team. It's impossible to know the direction it will take as we move forward—the members it will lose and gain, the goals we will set for ourselves, the lives we will touch.
But it is inspiring to see the Teal movement overall gaining momentum, and to be playing a small part in that. And it's invigorating and reassuring to know that whatever we do, it will be something that we all believe in, and it will be done with respect and love for one another.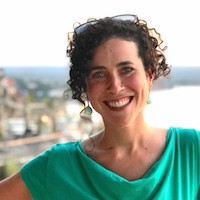 Julia has been at the cross-section of organizational culture and tech for the better part of the last decade, working in Employee Experience Management software across a number of companies, and is currently at Lattice as Director of Advisory Services.
As a cofounder of Teal Team she is a strong proponent of holism in the workplace, with a professional mission to impact the way work works such that people can live more fulfilled, integrated lives. Julia has her BA in Cultural Linguistics and Cognition from Cornell, and her MBA from Stanford Business School. [email protected] // [email protected]
Featured Image by p_kennedy123 from Pixabay