By Hie-suk Yang, Interviewer, for Enlivening Edge Magazine

AUGENHÖHE (Eye Level) was Germany's first movie about Teal companies. The second movie AUGENHÖHEwege premiered on March 4th. Here Silke Luinstra from the AUGENHÖHEwege team shares her passion, vision, and hopes for the movie with us.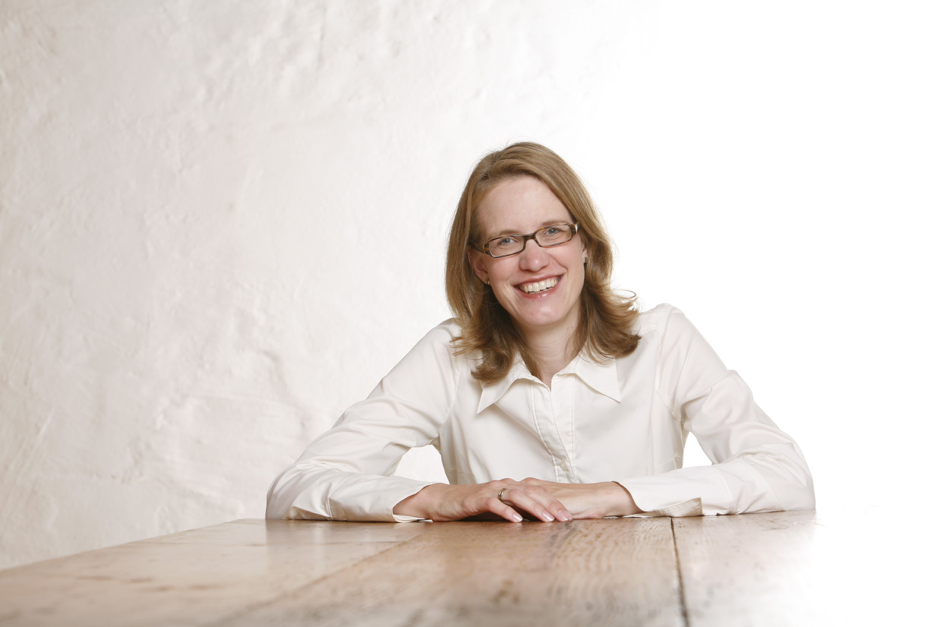 What was your personal journey to Teal? How did you become interested in the topic?
When I started to work for a big pharmaceutical company back in 1999, I realized within three days that this wouldn't work for me. I wasn't able to nail it down, what it was exactly that bothered me, but my gut feeling was there. Nevertheless I stayed four years, and discovered only a couple of years later, what might have been the reasons.
I read books like "Why work sucks and how to fix it", Denkwerkzeuge der Höchstleister (Thinking Tools of the High Performer) and later of course also Reinventing Organizations. I met like-minded people, learned a lot from them and my thinking developed further. But not only did I approach the topic by reading and talking to people, I also started to consult with companies, and speak on what we today call "a Teal journey," or "new work," about five years ago.
What inspired you to do your second movie AUGENHÖHEwege?
The success of our first one, AUGENHÖHE https://vimeo.com/122321254.  Since its first screening in January 2015, more than 250 events took place, where people watched the movie and discussed what they saw and how they might ignite changes within the organizations they work for. About 50.000 people saw AUGENHÖHE online.
With AUGENHÖHE, we wanted to inspire and encourage people. In our second movie, AUGENHÖHEwege, we focus on the pathways organizations are taking to develop modern approaches to dealing with complexity. We explored what they did and how the development unfolded. But we do not present recipies—because they simply do not exist. Organizational development always starts with reflection and asking a lot of questions in every single organization.
We observed during the events around AUGENHÖHE, that watching the movie opens new perspectives and invites new questions. AUGENHÖHEwege will do so even more.
Which companies do you introduce in the film and why did you choose them?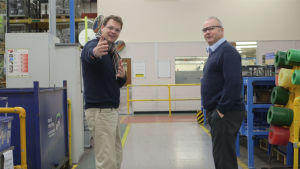 http://augenhoehe-wege.de/pressebilder/Szenebild 10
AUGENHÖHEwege features in total ten organizations, from a rather small Social Media Agency to big, internationally known companies. We never used any hard criteria to choose the companies, but asked ourselves whether these companies really tackle challenges they face (instead of rolling out change programs, which are more internally-focused,) and whether they integrate the people-aspect, which has the following meaning to us: do they have a picture of human beings as individuals wanting to contribute and to develop their potential—and do they act accordingly to this?
It is important for us to say, that none of these companies are "perfect". They are all on their way; they do have successes and also struggles. I even dare say, the bigger an organization is, the more this is true.
What are the most important Teal principles and practices you encountered?
We didn't use the Teal framework explicitly as perspective, but there are a lot of parallels, of course.We encountered a couple of principles quite often:
Leadership is seen as a task, not a position.
Responsibility is taken by everyone within a framework which encourages this.
The confidence that people are motivated and want to contribute.
Trust in everybody in the company.
Decisions are taken by those who are competent and not by a certain position or hierarchy level within the organization
… to name only a few…
What changed you the most during the AUGENHÖHEwege journey? What are your biggest lessons learned?
A lot. For everyone being involved in the AUGENHÖHE project was —and still is —a big personal learning, no matter whether it is the four of us in the "core-team" or the numerous people in our community who put a lot of effort into making AUGENHÖHE successful. What unites us is the wish to inspire and encourage changes within organizations—for the companies own, sustaining success, but also to make them places where people are really able to live up to their full potential.
And now something for the heart: Your most touching moment during the process of the film making was…?
To look into the eyes of people who for the first time for years have the feeling that their knowledge, their contribution counts, that they count and they can solve customers problems—instead of only following internal rules. And to feel the energy this sets free.
How is the Teal way of film-making different from Orange film-making?
We do not use scripts, but explore on location, what is special about a company. Usually it was not planned ahead with whom we spoke, and also our dialogue partners answered very spontaneously; we never recorded something twice. The result is a collage, a kaleidoscope of impressions. We intentionally did not use any explicatory remarks, because we want to leave it to the spectators how they interpret what they see, and which conclusions they draw.
What do you think about the German Teal community? What is the status quo you see?
I see a lot of valuable initiatives and networks, such as the Teal movement itself, but also intrinsify.me, beta codex, AUGENHÖHE and more. Their goals and activities differ, but the spirit is quite alike and it is great to see, how many people concern themselves with innovative development of organisations and how many initiatives within companies have been taken on meanwhile.
What will your third movie be about?
Let's see, what comes… we never really planned far ahead, but what crosses our way more and more often is the question of what the developments within the economic and corporate world mean for our schools and universities.
Here is a German overview about 10 places where the film was launched: http://augenhoehe-wege.de/Premieren/
Order your English version here. The German version is freely available for everyone on the AUGENHÖHE website. Enjoy!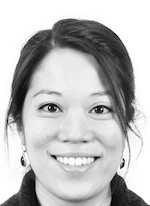 Hie-suk Yang found her true purpose in serving to spread the Teal idea. She currently is supporting the Berlin Teal network by co-organizing Meetups, and digging up Teal gold nuggets emerging in Germany.