By Lia Aurami for Enlivening Edge Magazine
In the June Editorial we announced Enlivening Edge's brand new unique and full-featured online community now available to you. Next-stage organizational innovators are settling in and the place is getting rich and lively!
Opening of the Community Hub now makes possible the fulfillment of a long-held wish of hosts and participants in Enlivening Edge's much-loved twice-monthly hosted Zoom Community Conversations. Since Will Van Inwagen founded this offering by EE in 2016, hundreds of folks from dozens of countries have felt the warm, welcoming vibe and easy sense of belonging in this safe space for deeply sharing our stories and journeys, feeling supported and inspired by each other, and catalyzing new relationships. (1)
These conversations of course, like the Hub, offer spaces of mutual discovery to express the Evolutionary Purpose of Enlivening Edge:
Catalyzing relationships among innovators who are accelerating the evolution of organizations and social systems for human and environmental thriving. 
Creating increased connectivity is our DNA! So the long-held wish of EE Community Conversations participants and hosts that's now fulfilled by the new home of Enlivening Edge Community Hub is an expanded, ongoing, rich social space for the conversations to take place, with abundant opportunities to deepen and broaden the dialogue and to develop projects and collaborations. As Hub members, participants also experience the extraordinary value of many other ways to interact in this full-featured community of passionate peers eager to share and learn.
What will and won't change
Will Van Inwagen is moving out of his Host role and moving on in his own evolution, and Hub members have new opportunities to co-produce and co-host these calls. The series of calls has been renamed Deepening Our Resonance Conversations, and will be hosted and operated from the Deepening Our Resonance Conversations Group within the EE Community Hub, for Hub members who join the group.
Previous subscribers to the email list for communications about the Community Conversations have received their last notification; future notifications will be sent only to members of the Hub's Deepening Our Resonance Conversations group.
The essential magic will stay the same: The same amazing people you'll meet, the same comfortable friendly vibe, the same guidelines for speaking and listening, and the same basic formats: whole group and small breakout groups, storytellers or themes, beginning with introductions and ending with appreciations. The time and length will be the same, just only on First Thursdays instead of also on Third Thursdays. (We have exciting plans for Third Thursdays. Stay tuned!) Also, the information page on the EE website will stay available.
Why people love these conversations
All that people have been saying will still be true. The words that people use to describe their experience often include: Belonging  Deep sharing  Safe  Comfortable  Relaxing  Friendly space  Magical space
And what people say they feel, words that we hear over and over: Supported  Inspired  Uplifted  Accepted  Renewed  Soul-refreshed  Energized   Bonded  Authentic  Touched/moved  Open  Validated  Uplifting experiences of these conversations are shared in 16 EE Magazine articles.
An evolutionary purpose evolves its expressions
Having an Evolutionary Purpose as a next-stage organization like Enlivening Edge means not just fostering the evolution of people and organizations. It also means having a Purpose which itself evolves, including in the ways the purpose is expressed. That's what's going on for Enlivening Edge, with the evolution of the opening of our new connecting-space, the Community Hub, and the relocating of our longtime offering of Community Conversations.
What's next
In fact, these "transformed beginnings" are the theme for our September 7 Deepening Our Resonance Conversation. We can get to know each other pretty deeply as we consider both new beginnings and transformed beginnings in our lives and in our work.
The first Deepening Our Resonance storyteller conversation on October 5 will be Esther Zirbel, from the US, sharing her personal journey into next-stage working and entrepreneurship: "A story of stories: cycles of seeking, learning, contributing–referencing the story of Jonathan Livingston Seagull plus Campbell's Hero's Journey, and offering a poem." Maybe you'd like to be the storyteller for December or next February!
Learn more and give yourself the gift of these enlivening experiences!
(1) Through the years, EE Community Conversations Hosting Team members greatly shaped the conversations and contributed to their value. Appreciations are owed to Doug Breitbart, Andrew Carter MacDonald, Ryan Schoenbeck, Vihra Dincheva, Mila Aliana, Lori Sortino, and to Eric Hansen who generously taught us from his expertise on Peter Block's Six Conversations method.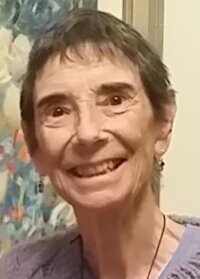 Lia Aurami: Within Enlivening Edge, I energize a variety of roles to express my sacred life mission: to amplify our human capacity for living, working, and relating within shared higher consciousness.
That optimizes the chances of success of transformative changes, by operationalizing collective and spiritual intelligence to help organizations be efficient and effective.
I delight in creating and amplifying synergistic connections toward all that!