EE Community Calls (free)
By Will Van Inwagen for Enlivening Edge Magazine
If you find yourself reading this page in 2019 or later, enjoy it for its historical value. A more current description of what the EE Community Conversations have evolved into is here.
What would it be like for you to engage in a meaningful and different live conversation around going Teal—a conversation to lift your spirits, inspire you to a new imagination, make your heart sing, and leave you feeling part of something greater than yourself?
Enlivening Edge Magazine invites you to join with others who are having such conversations. There are many wonderful threads of thoughts posted in our Facebook community. Now, we have co-created a sacred, safe place for face-to-face dialogues via video conferencing, which can go deeper than written words on a screen. The explorations are facilitated for depth and personal meaningfulness.
Our Intention
Our shared intention for co-creating a sacred and safe space for this online gathering is:
Providing a safe place to engage with others and grow deeper connections, a sense of belonging, personal empowerment, and wholeness
Providing an environment for networking and collaboration
Offering support to people who are active or interested in Teal consciousness, Reinventing Organizations or next-stage organizations: a place to rest, de-stress, and receive nurturance and encouragement
Co-creating an environment of inspiration, hope, contribution, and joy
Facilitating an awareness of the social ecosystem of the movement for change, which we are a part of, for greater collective impact.
Format of calls
These calls are based on Peter Block's A Small Group (ASG) methodology.  A Small Group Civic Engagement booklet can be downloaded for free at http://asmallgroup.net .
Each call focuses around one of a series of six conversation areas. They are: invitation, possibilities, ownership, dissent, commitment, and gifts. We all explore (with 2-3 others in a small group) powerful questions that evoke, encourage, and facilitate our heartfelt and thought-provoking sharing.
You do not need to attend all of them; each conversation stands on its own. However, by attending more, you will be able to benefit more from continuing explorations.
We use the Zoom video-conferencing platform, where we break into small groups to have a more intimate conversation. Currently we can only accommodate the first 40 participants who show up for any particular call.
How to Participate
To be notified in advance about each call, its topic/question and access information, go here and sign up to receive bi-monthly notifications for the Enlivening Edge Community Conversations. If you do not have Zoom, the notification will tell you how to set it up (for free), which takes only a minute or two.
Each conversation will last an hour and a half with the hosts staying online for an additional 15 minutes to answer questions and create a place for more connection and belonging to evolve.
The Enlivening Edge Community Calls are on the first and third Thursday of each month, 10 AM US-Pacific, 6 PM UK, 7 PM CET. There is no charge to participate.
The hosting team, Will Van Inwagen, Vihra Dincheva, Eric Hansen, Andrew McDonald and Lia Aurami, are delightedly looking forward to being with you!
Please email me at [email protected] if you have any questions.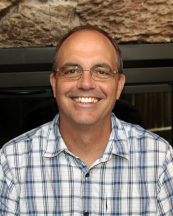 Will Van Inwagen:  In the roles of EE Magazine Republications Editor and Community-Building. I am passionate about co-creating sacred spaces in which people may have meaningful conversations.  From these conversations we can start to see the possibilities and gifts that are arising among us.  When we work and play as a collective, there is so much more we can create.  In Joy!